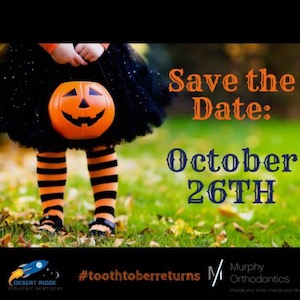 Murphy Orthodontics and Desert Ridge Pediatric Dentistry invite you to join us for an evening of FUN, food, games and awesome prizes! Oct. 26th from 5-8pm
Read More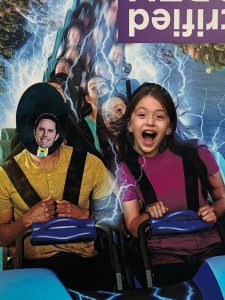 Look who won our 2018 summer contest drawing. . .Congratulations to Ashlyn! Have fun spending that $100 gift card, Ashlyn!!
Read More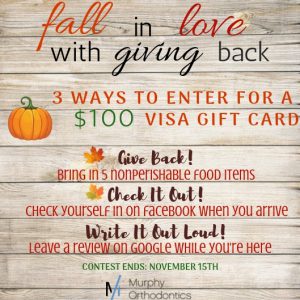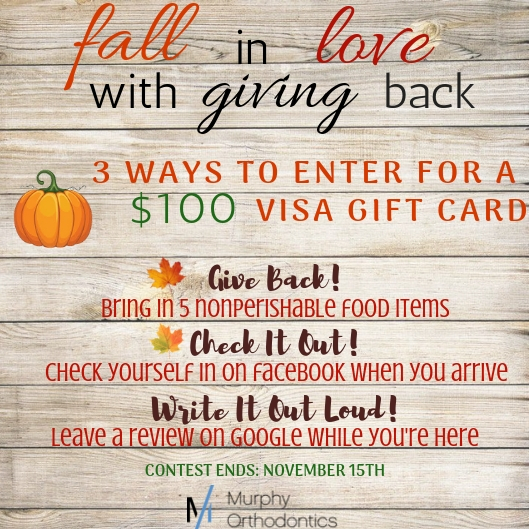 Announcing Our Fall Contest We have 'fallen in love with giving back' with our Fall contest until Nov. 15th.  There are 3 ways that you 're entered for a chance […]
Read More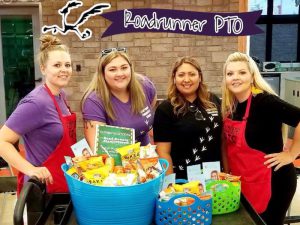 Roadrunner Elementary PTO Thank you for your enthusiastic participation in our social media contest! We hope you enjoyed all the goody bags along with the $500 prize for Roadrunner Elementary […]
Read More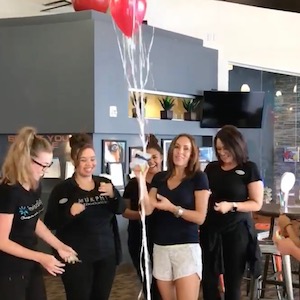 Charmaine was the lucky winner of the $500 shopping spree in our 2018 Summer SYS Referral Contest drawing! Have fun spending that $500 gift card, Charmaine!!
Read More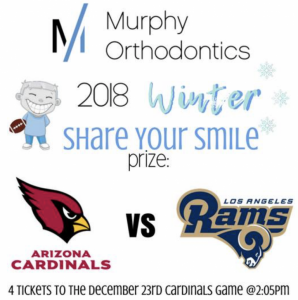 Share Your Smile Referral Contest Winter Drawing Will Be On December 3rd! Inquire at our office to get more information and an entry card.
Read More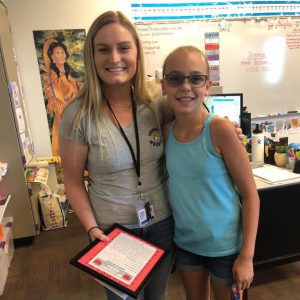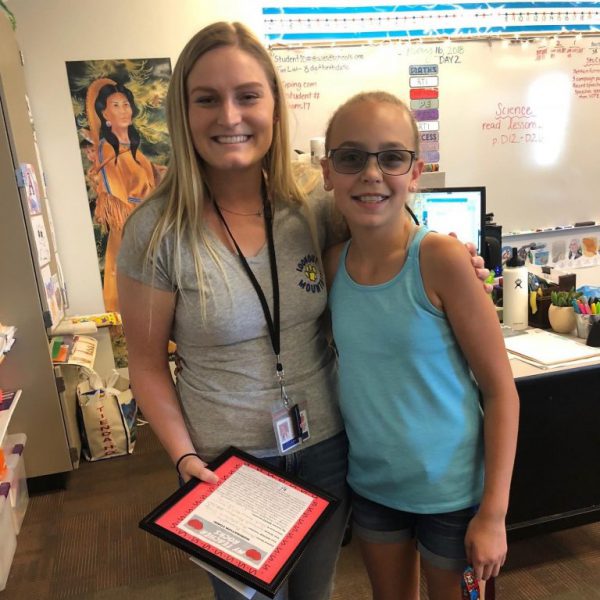 My Teacher Rocks! Congratulations to our patient, Aimee! By winning our short essay contest Aimee earned a pizza party for her class and a $50 Target gift card for her […]
Read More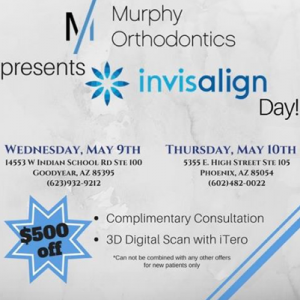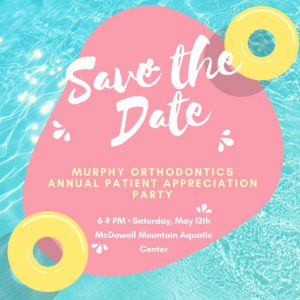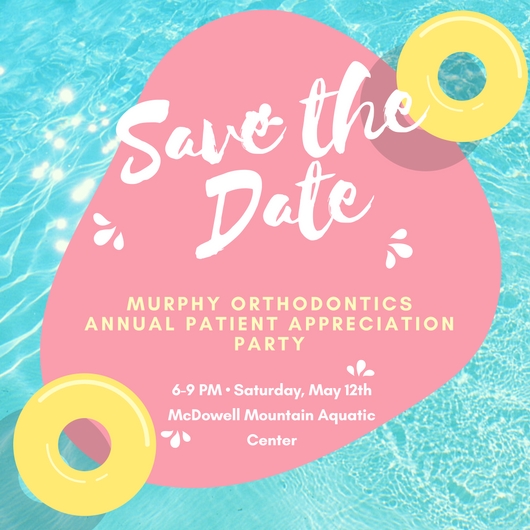 Kick off the summer with our annual Patient Appreciation Party! Saturday, May 12th from 6 – 9 PM McDowell Mountain Ranch Aquatic Park This is a private party for all […]
Read More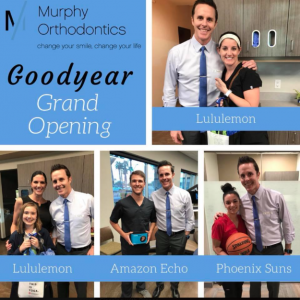 Murphy Orthodontics had a blast celebrating the Grand Opening of our new Goodyear location. Thank you to all of our referring offices for supporting us, and we hope you enjoyed […]
Read More