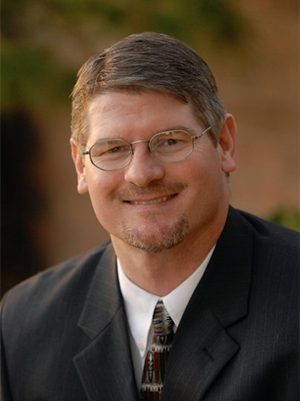 Dr. Delbert ("Del") Kyger is an experienced orthodontist who has been extensively trained in many of the most advanced orthodontic treatments available. Focused on providing both children and adults with a friendly and compassionate approach to care, Dr. Kyger is committed to helping our patients renew their smiles with exceptional results. 
Meet Dr. Kyger 
Dr. Kyger grew up in Arizona and graduated from Amphitheater H.S. in Tucson. During the summer between high school and college he was selected to attend the national water polo training camp at the Olympic Training Center in Colorado Springs. He attended the University of Arizona where he played water polo and was a member of the Bobcats Senior Honorary. Following college, he was a Regent's Scholar at the University of California, San Francisco Dental School. He was selected to be a member of the OKU Dental Honor Society and stayed on at UCSF for his orthodontic certification and earned a Master's Degree in Oral Biology. He also completed a mini-residency in Temporomandibular Disorders and Orofacial Pain.
Honors and Leadership Positions 
Dr. Kyger has 24 years of orthodontic experience and has been voted by his peers as one of Phoenix's Top Orthodontists in Phoenix Magazine. He served as past president of the Arizona State Orthodontic Association and has served on the board of the Arizona Orthodontic Study Group. 
Memberships and Affiliations 
Dr. Kyger is a member of several professional organizations, including: 
American Association of Orthodontists
Arizona State Orthodontic Association
Pacific Coast Society of Orthodontists
Arizona Orthodontic Study Group
Interests and Hobbies 
In his free time, Dr. Kyger enjoys the outdoors. Primarily hiking and biking. He has a rather large comic book collection that he started when he was 8 years old (he's a big Marvel fan). Dr. Kyger also enjoys playing and restoring old pinball machines. He is excited to be joining the team at Murphy Orthodontics! 
If you would like more information on our team of orthodontists and the many treatments available here at our practice, please contact us today.