The majority of people who receive orthodontic treatment are children and adolescents. The reason for this is that problems with teeth alignment, over- and under-bites, and other issues typically begin at a very early age. This is why early treatment is so important – it can not only improve the look of your child's teeth and their confidence, it can also get major orthodontic treatment accomplished before adulthood and prevent damaging functional issues that can occur down the road. The American Association of Orthodontists recommends that an evaluation for orthodontic issues should occur no later than 7 years of age. By age 7, the first molars have typically erupted, allowing an orthodontist to compare front-to-back teeth and identify the potential of bite issues, teeth crowding, and/or jaw discrepancies. The goal of early diagnosis and treatment is to help your child attain beautiful teeth, confidence, and healthy function for prevention of later problems and a smile that lights up the room!
Dr. Chris Murphy offers comprehensive treatment plans and a full array of orthodontic options for children and adolescents. Please contact Murphy Orthodontics for more information, or to schedule a complimentary consultation with Dr. Murphy.
What Types of Braces are Right for My Child?
Thankfully, the field of orthodontics and braces treatment has seen many innovations over the years, and new techniques have made it possible for children and adolescents to experience more comfortable and aesthetically pleasing treatment. Clear braces have had significant advancements in the past few years to help diminish the appearance of metal in the mouth. We offer clear and metal braces that do not require elastic ties to hold the wire in place. This major advancement helps relieve pressure on the teeth, significantly helps oral hygiene, and speeds up treatment time. We also offer traditional metal braces for certain types of treatment.
Dr. Murphy will talk with you during your initial consultation about the many options available for your child. His full orthodontic evaluation will determine which type of braces is best for your child's needs.
For children and adolescents, there are a great many new orthodontic techniques that can effectively straighten their teeth, correct problems with the bite, and help them transform their smile. Although traditional braces are often a good option for younger children, innovations in braces design and mechanics have given way to more comfortable and more cosmetically pleasing options. These include:
Invisalign® Teen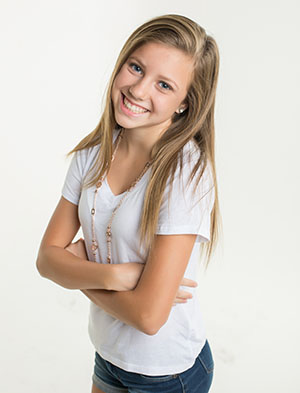 Invisalign® is an innovative teeth-straightening treatment typically geared toward adults; however, a new version of the technique is available for teens that can help them achieve a beautiful smile in a more discreet and comfortable way. Invisalign® Teen is a system of clear teeth aligners that are removable and much less visible than traditional braces. Plus, treatment with Invisalign® often takes less treatment time and alleviates self-consciousness that can be associated with wearing metal braces.
One-Phase Versus Two-Phase Treatment
The types of orthodontic treatment your child receives will largely depend on whether potential problems are treated early and the development of their teeth and jaws. One-phase orthodontic treatment typically involves orthodontic appliances to be used in order to have a positive effect on jaw growth and tooth alignment. The first phase is helpful in creating room in the mouth for the permanent teeth to come in without having to remove teeth later for optimal orthodontic results. This early treatment can also reduce the need for orthognathic (jaw) surgery later on in cases where there are functional problems because of tooth position and the development of the jaw or jaws. One-phase treatment may involve orthodontic techniques used on just a few teeth – partial braces to aid in tooth alignment of certain areas and improve the relationship between the upper and lower teeth.
One-phase treatment may not be enough to ensure your child has properly aligned teeth once they reach adolescence. However, what it can do is reduce treatment time and the extent of orthodontic treatment during the second phase. This second phase is more akin to the traditional types of orthodontic techniques, such as full braces. Two-phase treatment is often ideal because it typically allows for the best possible results, helping your child attain functional and straighter teeth into adulthood.
Orthodontic Appliances
Early orthodontic treatment, especially for younger children whose permanent teeth have yet to come in, typically involves orthodontic appliances designed to expand the palate to make room for the permanent teeth to erupt. They can also work to reduce overbites and underbites. Palatal expanders are some of the most common orthodontic appliances for growing jaws and teeth. Dr. Murphy also offers appliances such as headgear and over- and under-bite correction devices that can help the development of healthy, balanced jaws and teeth.
"I was very happy with the way everything was done and how nice everyone was. I want to thank Dr. Murphy and his staff for making my smile great! Now because of them I have straight and awesome teeth!"
Orthognathic Surgery
Some children may experience problems in the mouth and among the teeth as they get older, particularly children who have not had early orthodontic evaluations and the necessary treatment. These problems can include difficulty biting, chewing and speaking; chronic mouth breathing, a protruding jaw, an imbalanced facial appearance, sleeping problems, and jaw joint pain. Orthognathic surgery can correct these issues, and is often performed in conjunction with traditional orthodontic treatment to provide comprehensive improvement of both form and function of your child's teeth. Learn more about orthognathic surgery by visiting Dr. Murphy for a complimentary orthodontic consultation today.
Retainers
After your child has completed their orthodontic treatment, there is one more step to ensure that the new and improved positions of their teeth remain stable. A removable retainer is usually worn for about two to six months after braces are removed to retain the new tooth position and keep the teeth from slipping out of alignment. Retainers are meant to be removed during eating and daily teeth cleaning; however, it is vital that they be worn most of the day throughout the first two to six months after the braces come off. Retainers should be removed only during meals, brushing/flossing, contact sporting activities, and swimming. Dr. Murphy also offers bonded (permanent) retainers that can be fixed in place to the back side of your teeth so you do not have to wear a removable retainer. Please ask Dr. Murphy what kind of retainer is best for you.
After the first two to six months, Dr. Murphy will examine your child's teeth and see if perhaps the retainer can be worn less frequently, possibly only at night. Retainers need to be worn indefinitely if you want your smile to stay perfect. Eventually you may be able to wear your retainer a few times a week but you should never discard or stop wearing your retainer.
It can be disheartening for children to have gone through the work of wearing braces, only to have to wear a retainer afterward. However, the retainer is not permanent and it is extremely important to maintain the new placement of the teeth. Dr. Murphy can provide very comfortable retainers that will ensure your child keeps the great results orthodontic treatment can bring.