Dr. Chris Murphy is experienced with a full range of advanced orthodontic treatments designed to meet the needs of both adults and children. The treatment options available at our practice represent some of the latest advances in the field of orthodontics. With the combination of state-of-the-art techniques and a skilled team of orthodontic professionals, we can help you address your concerns with successful results.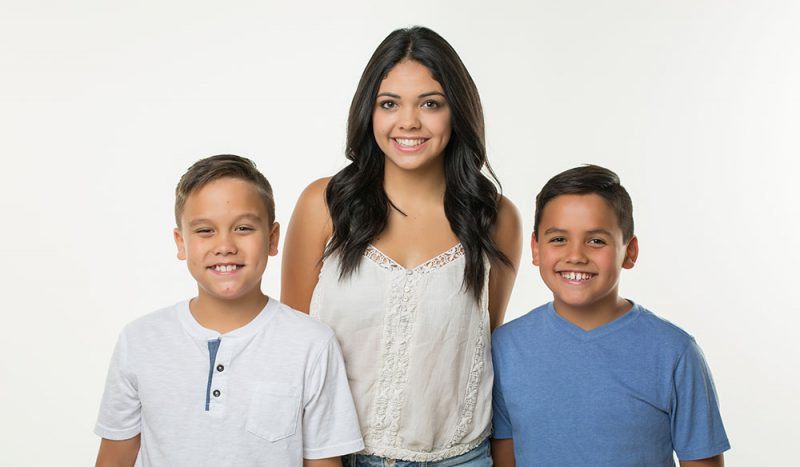 Please follow the links below to learn more about the procedures available at Murphy Orthodontics, and contact us today to schedule a complimentary initial consultation.
Child Orthodontics
Early treatment can be very important for children who are showing signs of orthodontic problems during development. What could turn into lifelong aesthetic and functional concerns can be prevented with child orthodontic treatments. These procedures can help children and adolescents achieve straighter teeth and proper bite alignment before serious orthodontic issues are allowed to set in. Our orthodontist can evaluate your child's oral structures and create an effective treatment plan designed to help them achieve a long-lasting, beautiful smile.
Adult Orthodontics
A large percentage of patients who seek orthodontic procedures are adults. Our practice offers numerous adult orthodontic treatments that can help individuals straighten their teeth and improve bite irregularities in effective (and discreet) ways.
Invisalign®
Invisalign® is a revolutionary orthodontic treatment designed to correct common concerns with the utmost discretion. This procedure does not require metal braces or wires to give the teeth a straighter appearance or to correct mild to moderate bite issues. In fact, Invisalign® is composed of a series of clear, removable aligners that are so transparent that others will likely not even notice them while they are on your teeth.
Invisalign® Teen
Invisalign® Teen is a version of Invisalign® specifically geared toward the needs of teenage and adolescent patients. This treatment system's use of removable plastic aligners can be ideal for patients who are particularly concerned about the social effects of having noticeable braces on their teeth during their school years!
Types of Braces
Braces are still a tried-and-true method of correcting mild to severe orthodontic issues, and our practice offers a wide range of options that can meet many patients' unique needs. The types of braces available at Murphy Orthodontics include traditional metal braces, clear braces, Pitts 21™ System braces, and braces that are placed on the back side of the teeth for maximum discretion. Our treatments include options designed to efficiently bring teeth into better alignment and correct bite irregularities in the quickest amount of time possible.
Orthognathic Surgery
Orthognathic surgery (corrective jaw surgery) can address an array of problems affecting the teeth and jaws. This procedure can significantly improve functional issues and renew the aesthetic balance of facial features, enhancing an individual's oral health and self-confidence.