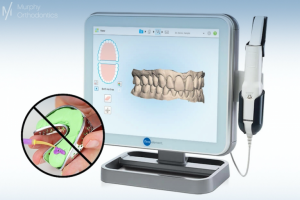 Here at Murphy Orthodontics, we utilize some of the most advanced dental and orthodontic technology available to give you the best possible treatment experience. In addition to procedures such as Invisalign®, braces, and other options to help you straighten your teeth and correct common orthodontic issues,  our orthodontist, Dr. Chris Murphy offers state-of-the-art procedures designed to make the preparation part of the treatment process quick, painless, and precise.
Digital Impressions with the iTero® Element™ Intraoral Scanner
Our practice is one of the first in the Phoenix, Scottsdale, and Goodyear areas to have the iTero® Element™ Intraoral Scanner. This new tool is extraordinarily helpful for a number of procedures, particularly for Invisalign®. The iTero® Element™ digital scanner allows us to create an impression of your teeth without the need for messy putties and molds.
For Invisalign® and other types of orthodontic procedures, an impression of your teeth must be taken to create an accurate picture of what they look like in their present state. This is the first step in the process of creating the aligners that will move your teeth into a more desirable position. Traditional impression techniques often took 10-20 minutes to complete and involved a special material placed on the teeth that many patients found uncomfortable. The new iTero® Element™ Intraoral Scanner reduces the time of the scan to about 2 and ½ minutes, involves no putties or molds, and makes the entire process more comfortable and efficient.
The Digital Scanning Procedure
Using a handheld wand, a member of our team here at Murphy Orthodontics will simply scan all sides of your teeth to create a 3-D digital image on the computer. Almost instantaneously, you will be able to see the image on the monitor and talk about it with Dr. Murphy. Once your treatment plan has been developed, the digital impression can then be sent to a laboratory, where it will be used to create the orthodontic appliance.
Seeing the Potential Results
The iTero® Element™ Intraoral Scanner has another major benefit: it can produce a simulation of what your smile may look like once Invisalign® treatment is complete. After a simple, convenient digital scan, we can actually show you the potential results of treatment so you can get an idea of how your teeth can be straightened – before you even decide to have the procedure.
This exceptional new technology is also known to be accurate, more environmentally friendly, and able to produce better-fitting aligners. With the iTero® Element™ Intraoral Scanner, Dr. Murphy and his team can keep you smiling from the first step of treatment to the last!
iCAT® CBCT Cone Beam X-Rays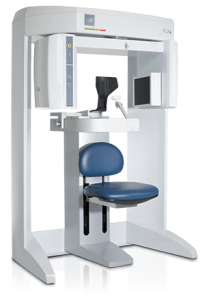 One of the most important aspects of orthodontic treatment is the diagnostic and planning stage. Our practice utilizes one of the most advanced x-ray imaging technologies available to help us create the most precise and accurate treatment plan possible, which can ultimately serve to produce the best outcomes. The iCAT CBCT Cone Beam system produces a 3-Dimensional image of your oral structures. The image is much more detailed than the usual 2-D x-rays and gives Dr. Murphy volumes more information, allowing him to better diagnose and treat each and every patient. This technology also emits less radiation than traditional x-rays, and takes just seconds to produce a full, high-definition image of your facial and jaw structures. The iCAT Cone Beam imaging system helps Dr. Murphy design a treatment plan with meticulous precision. This advanced system can maximize the potential for successful results when it comes to traditional braces, Invisalign®, and many other orthodontic treatments and jaw therapies.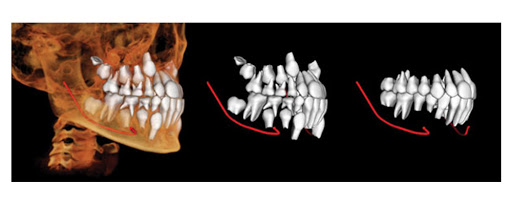 Please contact us today for more information on the technologies we use at Murphy Orthodontics, or to schedule a complimentary consultation.