Kick off the summer with our annual Patient Appreciation Party!
Saturday, May 12th from 6 – 9 PM
McDowell Mountain Ranch Aquatic Park
This is a private party for all of our amazing patients and their families with no cost to to them! It is Dr. Murphy's way of saying "Thank you!" and showing appreciation for entrusting us
with your business over the years.
Lifeguards will be on duty for everyone's safety, and we'll provide food, beverages, music, prizes and lots of fun!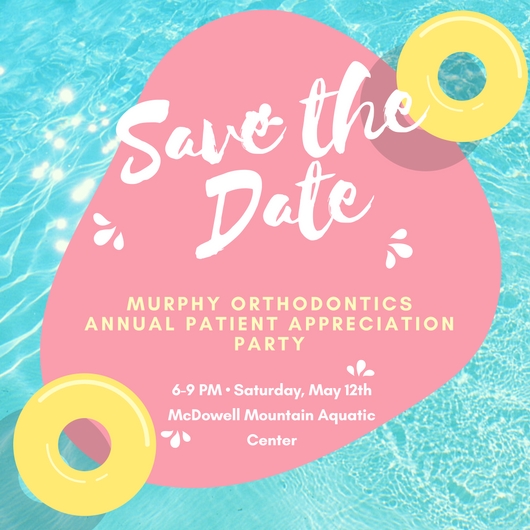 Previous Post
Next Post