Invisalign®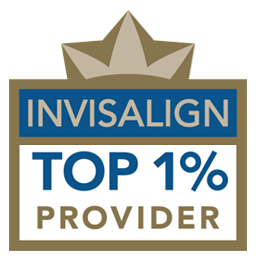 The field of orthodontics has seen a number of innovations over the years, and one of the biggest advances to date is Invisalign®. This effective method of straightening your teeth involves no metal braces and reduces much of the hassle associated with traditional orthodontic techniques. Invisalign® is a system of removable, clear tooth aligners that gradually pull your teeth into the desired position in a more comfortable treatment process. With Invisalign®, you can achieve straighter teeth and a brighter smile with clear aligners that are virtually unnoticeable to others!
Please contact Dr. Chris Murphy to schedule a complimentary consultation for Invisalign® Clear Braces at Murphy Orthodontics today.
Invisalign® Benefits
Many people would like to fix the malalignment and the"crookedness" of their teeth; however, they can often be put off by the discomfort of traditional metal braces, not to mention the less-than-pleasing aesthetic effects of metal and wires in the mouth. Invisalign® addresses these issues by utilizing clear, removable aligners to straighten the teeth. The aligners can be taken out for eating, drinking, and brushing and flossing. Plus, many Invisalign® patients often achieve optimal results in less time than it takes with metal braces. Simply put: Invisalign® is a wires-free, more comfortable, and less hassle-prone experience for a large number of patients who would like to straighten their teeth.
In addition to Invisalign® for adults, Dr. Murphy offers Invisalign Teen® for teenagers and adolescents who would like to correct common orthodontic issues in a more discreet way.
Learn more about Invisalign Teen®
Invisalign® Procedure
During the Invisalign® procedure, Dr. Murphy will first take an impression of your teeth so that the Invisalign® aligners can be custom-created for your mouth. Once the aligners have been designed, you will be given a series of trays to take home with you. Each set of clear tooth aligners is worn for about two weeks, and is then changed out for the next tray in the series. The aligners are each slightly modified from the tray that comes before it, progressively pulling your teeth into a straighter position over a period of about 6 to 15 months.
Dr. Murphy will follow-up with you periodically during Invisalign® treatment to check on your progress. After about 6 months you should start seeing significant results!
Contact Murphy Orthodontics
Do you have questions about Invisalign®? Contact Murphy Orthodontics today for more information, or to schedule a consultation.