Congratulations to the lucky winners of our 3 drawings for the BowWow Baskets and the Pet Bed!
All of these amazing prizes were generously donated by one of our patients, Jessica Lagassey of Creative Allure Unique Florals. Thank you, Jessica!
Additional thanks to all of our caring patients who made donations to our "Wish List" donation boxes! We had BOXES of wonderful donations to take to the Humane Society!
In addition, thanks to Murphy Money donations from patients as well as donations from Dr. Murphy. Due to this contest and our Murphy Orthodontics Annual Adopt-A-Charity Program we were able to donate hundreds of dollars to 5 animal shelters in the Phoenix metro area.
BowWow Basket #1 : Elke G. – Photo not available Elevated Pet Bed : Zachary (pictured below) Holiday BowWow Basket #2: Dawn L. – Photo not yet available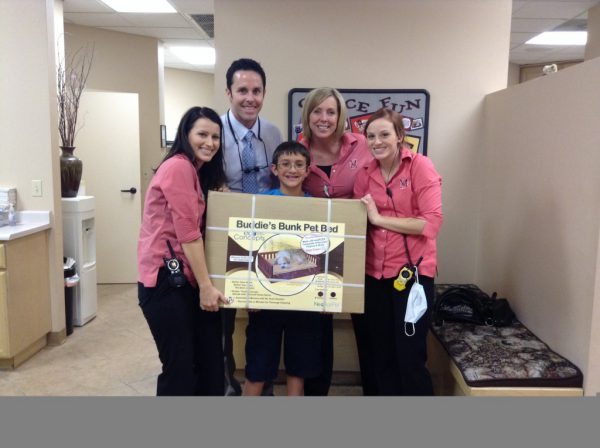 Congratulations, Zachary!
Previous Post
Next Post