We are especially interested in making all our patients feel right at home!  We put your needs first to achieve efficient and comprehensive treatment. Led by board-certified orthodontist Chris Murphy, DDS, our trained and highly skilled staff has many years of combined experience in orthodontics. We stay abreast of the very latest in technology and advances by regularly attending continuing education courses and seminars including those offered through OSHA.
Susan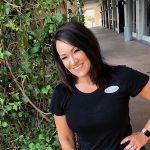 Susan, our Practice Manager and Treatment Coordinator, brings more than 32 years of valued orthodontic experience to our office.  She loves meeting new patients and watching them grow and change as their beautiful smiles evolve.  Susan hails from Kansas and has lived in Arizona since 1998.  She loves her family time which includes her two handsome sons, Trey and Blake, and families . . .a glamdaughter and another glambaby due in November 2018!  In her spare time she loves working out, hiking with friends, time at the beach, and shopping!  She would also love to be a contestant on a game show!
Lindsay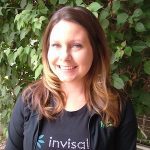 Lindsay, Treatment Coordinator and Marketing, keeps busy covering our Observation Program and working with marketing. She is an Arizona native and has worked in ortho for over  eight years. Lindsay and Tim enjoy their family time and keep busy with their son and daughter! Lindsay grew up dancing and now she gets to enjoy watching her daughter take gymnastics and dance classes. In addition Lindsay loves anything outdoors… walks with the kids, trips to the park, and hiking. The best part of her job is seeing patients have a great experience at our office and leaving with a smile!
Brittney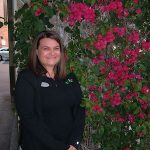 Brittney, Financial Coordinator and Marketing, has worked in the dental field  over 7 years. A favorite aspect of her job is being able to be a positive part of  someone's day. She was born in Billings, Montana but has lived throughout the Southwest and has resided in Arizona since 1995. Brittney is a major sports fan! She loves sharing season tickets to the Cardinals with her family, cheering on the San Antonio Spurs, and rooting for ASU (her alma mater). She keeps busy with her rescue dog, a boxer named Lucy, and loves helping any cause relating to animals.
Morgan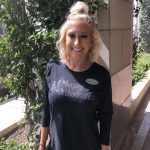 Morgan, Front Desk, was born in Minnesota and has lived in Arizona for 20 years. She has 4 years in the dental and orthodontic field, and a favorite part of her job is seeing patients happy, smiling and loving their results. Beyond work she keeps busy spending time with her family and her puppy, Toby. She loves to travel and be outdoors especially when she's near the beach and water sports like boating and wake boarding. Morgan is a big football fan… Go, Arizona Cardinals!
Henry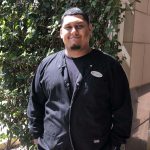 Henry, Clinical Technician, is an Arizona native and was born and raised in Phoenix. He loves it here and can't imagine living anywhere else. Henry is all about family and enjoying his spare time with them. If he's not with his family or at work you can find him playing with his dogs. The best part of his job is interacting with patients and seeing them smile for the first time after removing their braces.
Janet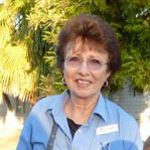 Our Marketing Coordinator, Janet, has been with the practice for since the beginning. Working with such a dedicated and caring staff is one of the many highlights of her job. She is a retired teacher and taught 20 years before joining our practice. Janet is active in volunteering (teaching R.E. classes at her church), and literacy causes among others. Her favorite pastimes include time spent with her husband and grown family, travel, reading, stained glass art, fitness, and technology.