Our entire team here at Murphy Orthodontics is committed to making all of our patients feel right at home! We put your needs first to achieve efficient and comprehensive treatment. Led by board-certified orthodontist Chris Murphy, DDS, our extensively trained and highly skilled staff has many years of combined experience in orthodontics. We also stay abreast of the very latest in technology and advances in patient care by regularly attending continuing education courses and seminars, including those offered through OSHA.
You can find introductions to our exemplary team members here at Murphy Orthodontics below. If you have questions about the many orthodontic treatments we offer, please don't hesitate to contact our office.
Susan – Practice Manager & Treatment Coordinator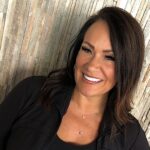 Susan brings more than 32 years of valued orthodontic experience to our office. She loves meeting new patients and watching them grow and change as their beautiful smiles evolve. Susan hails from Kansas and has lived in Arizona since 1998. She loves her family time, which includes her two handsome sons, Trey and Blake, and families… especially her two glamdaughters! In her spare time she loves working out, hiking with friends, time at the beach, and shopping! She would also love to be a contestant on a game show!
Brittney – Financial Coordinator
Brittney has worked in the dental field for over a decade. A favorite aspect of her job is being able to be a positive part of someone's day. She was born in Billings, Montana but has lived throughout the Southwest and has resided in Arizona since 1995. She graduated from ASU in 2004 and has worked as a Financial Coordinator for Murphy Orthodontics since 2010.
Lindsay – Treatment Coordinator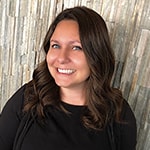 Lindsay is an Arizona native and has worked in orthodontics for over ten years. Lindsay and Tim enjoy their family time and keep busy with their son and daughter! Lindsay grew up dancing, and now she gets to enjoy watching her daughter take gymnastics and her son play hockey. In addition Lindsay loves anything outdoors, including walks with the kids, trips to the park, and hiking. The best part of her job is seeing patients have a great experience at our office and leaving with a smile!
Angie – Observation Coordinator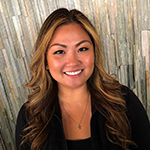 Angie is a self-described "military brat" who moved around quite a bit throughout her childhood due to her father's service in the U.S. Navy. She lived in Japan, California, Washington State, and Texas before deciding to reside in Arizona in 2014. Angie loves working with our team and getting to be a part of our patient's journey. She particularly enjoys working with our pediatric and adolescent patients, doing what she can to make them laugh and feel more comfortable during their visit. Angie has a young daughter who loves Taekwondo, and also takes care of a wonderful Corgi named Rosie. In her spare time, Angie enjoys spending time with friends and family. She also takes pride in her Christian faith and loves to attend church on Sundays.
Amber – Front Office/Marketing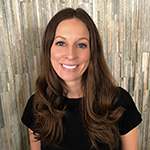 Amber has been working in the fields of orthodontics and dentistry for many years. Her favorite part of her job here at Murphy Orthodontics is getting to know our patients and watching their smiles transform with beautiful results! Amber grew up in Missouri but has lived here in Arizona for more than a decade. Outside of her work here at our office, Amber and her husband enjoy spending time with their two children, as well as their dog and a pet desert tortoise. Amber's hobbies include camping and playing cards and board games with family.
Cheyenne – Front Office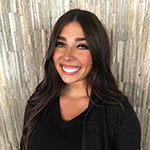 Cheyenne has had braces herself, so she fully understands the many benefits that orthodontic treatment can provide. Her favorite parts of her time here at Murphy Orthodontics are the patients and people with whom she works, as well as the overall environment of our practice. Cheyenne grew up right here in Arizona and has lived here her entire life. Outside of work, Cheyenne takes care of her beloved cats and her Chocolate Lab. She loves snowboarding, hiking, working out, and hanging out with friends and family on weekends. She is also a big fan of summertime and being on the lake!
Chloe – Front Office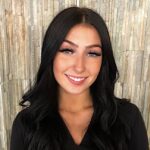 Chloe was born and raised right here in Arizona. She has had orthodontic treatment herself, which she considers an important and special experience in her life. Chloe loves working with people, and her favorite part of working here at our practice is being able to help patients feel comfortable, relaxed, and less nervous as soon as they walk through our doors. A student at Arizona State University, Chloe is planning on majoring in orthodontics. She says that being part of an orthodontics practice is an amazing opportunity to learn about the field and experience its surroundings first-hand before starting classes. When she's not at the office, Chloe can often be found playing music. She has a great passion for music and is skilled with a variety of instruments.
Janelle – Front Office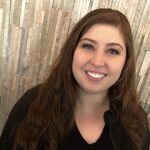 Janelle is a native of Mesa. After spending most of her adolescence in Rio Rancho, New Mexico, she moved to Phoenix following college. She loves working with our team at Murphy Orthodontics, in addition to all of our wonderful patients. Janelle comes from a large and close family – she is the oldest of six children (four brothers and one sister). She recently married her husband Colton, and they take care of two adorable cats (who are a brother and a sister). In her spare time, Janelle loves hanging out with her family and watching/quoting movies together. Visiting theme parks such as Disneyland and DisneyWorld, Six Flags-Magic Mountain, and others are also high on Janelle's list of fun things to do.
Stacey – Front Office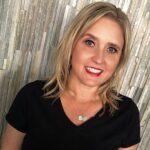 Stacey has been working in the orthodontic field for more than 25 years. She has been married for more than two decades, as well, and her family includes two boys and two Basset Hounds. They are all big University of Arizona fans! Stacey's hobbies include hiking and traveling, and she is also a volunteer for the Miss Arizona Pageant.
Abigail – Clinical Technician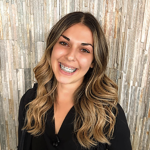 Abigail is a native of Chicago, but has called Arizona her home for 20 years. Some of her favorite things about working in the field of orthodontics is seeing smile transformations and watching as our patients experience a renewed self-confidence. She also enjoys the ability to make patients feel more comfortable during treatment and ease their anxieties. Outside of work, Abigail has two boys, is currently in school for Holistic Health and Wellness, and she enjoys weight-lifting, hiking, and thrift-store shopping.
Carissa – Clinical Technician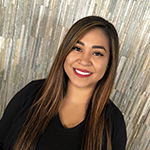 Carissa is a native of Arizona. Originally from the East Valley, Carissa currently lives in Tempe. She has been working in the fields of orthodontics and dental care for many years, and her favorite part of the job is taking off a patient's braces and watching the moment when they see their new smile for the first time! Carissa loves spending time with her amazing family and group of friends, and she also loves bringing her German Shepherd rescue dog on her hiking adventures. Carissa takes particular enjoyment in hiking and exploring the many hidden gems around Arizona, and one of her favorite hobbies is to travel and see new places.
Henry – Clinical Technician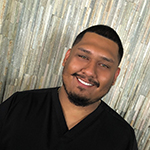 Henry is an Arizona native and was born and raised in Phoenix. He loves it here and can't imagine living anywhere else. Henry is all about family and enjoying his spare time with them. If he's not with his family or at work, you can find him playing with his dogs. The best part of his job is interacting with patients and seeing them smile for the first time after removing their braces.
Lucri – Clinical Technician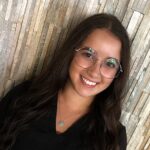 Lucri comes to us all the way from Italy! She moved to Iowa in 2016 to attend college, and then here to Arizona in 2021. One of Lucri's favorite things about working at our practice is being able to see the final results of orthodontic treatment for our patients and watching their smiles transform. Married to Chase, Lucri also has two adorable puppies – George and Moose. In her free time, Lucri loves to cook, travel, and explore new areas of Arizona.
Shannon – Clinical Technician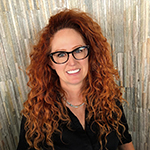 Shannon has been working in the fields of orthodontics and dental care for more than 30 years. She enjoys seeing patients' smile transformations and helping ease the anxieties of our younger patients as they begin treatment. Born in Pennsylvania, Shannon spent part of her childhood in Texas and then moved to Arizona in 1983. Outside of work, Shannon loves spending time with her three daughters (who are the light of her life!) and a Bulldog named Brutus. She is also an avid sand volleyball player.
Leah – Clinical Technician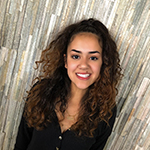 Leah was born in Inglewood, California. After recently moving to Arizona, Leah says she absolutely loves her new home and is here to stay! Her favorite part of her work here at our practice is interacting with guests and giving them the most comfortable experience possible.
Leah is extremely passionate about helping people and does her best to leave a good impression on everyone she meets. She is also a creative spirit who loves drawing, painting, and writing in her free time.
Roman – Sterile Technician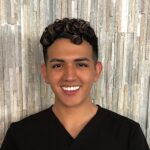 Roman is a Phoenix native and has lived in Arizona for his entire life. In fact, he has lived in a variety of areas across the state, including Peoria, Glendale (where he attended Glendale Community College), and Tolleson. Roman loves working with patients and particularly enjoys getting to know them as they continue through the treatment process. Outside of work, Roman has three siblings (two sisters and one brother), as well as two beloved tabby cats. He enjoys hiking, running, attending concerts with friends and going to baseball games, and has a passion for DIY projects that he works on at home.
Megan – Records Tech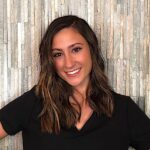 Originally from Phoenix, Arizona, Megan is new to the orthodontic field and is enjoying the process of learning. Megan loves getting to know patients and seeing their beautiful smile transformation. She believes working with different people every day makes the job fun and she is proud to help provide them with a confidence boost by restoring their smile. In her free time, she enjoys hiking, working out at the gym, playing four different instruments (flute, tuba, piccolo, and cello), and she and her husband love trying new places to eat.